Portfolio Archives
WordPress websites make creating an online presence so easy that it's silly not to have one! Especially since I can create your website fairly quickly and affordably, and then teach you how to update and maintain it, so you aren't dependent upon me or someone else when you want to make changes. If you don't have the time or desire to make your own changes, I'm happy to take care of that for you, and any other content needs you may have.
Check out my portfolio below to see a few websites/webpages I've created or redesigned, and some examples of content I've written.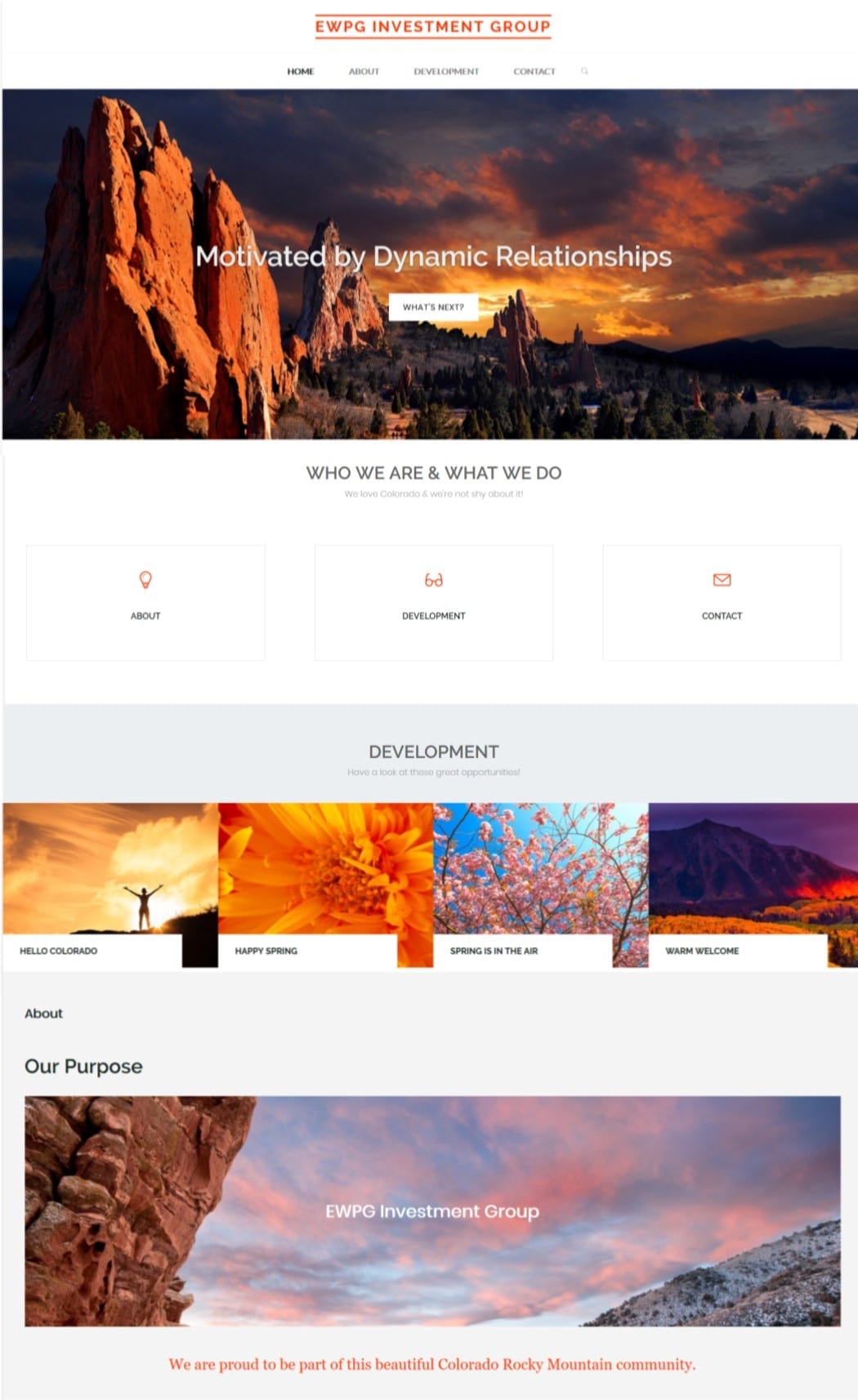 EWPG Investment Group is a newly formed commercial real estate entity based in Colorado Springs. The partners requested a simple WordPress website with a blog to feature their updates, projects and plans. As far as design elements, they said a favorite color is orange. I suggested using sunrise colors and they are very pleased with how the site looks. It was a fun project!
A+ Auto Repair
(This website is no longer active.)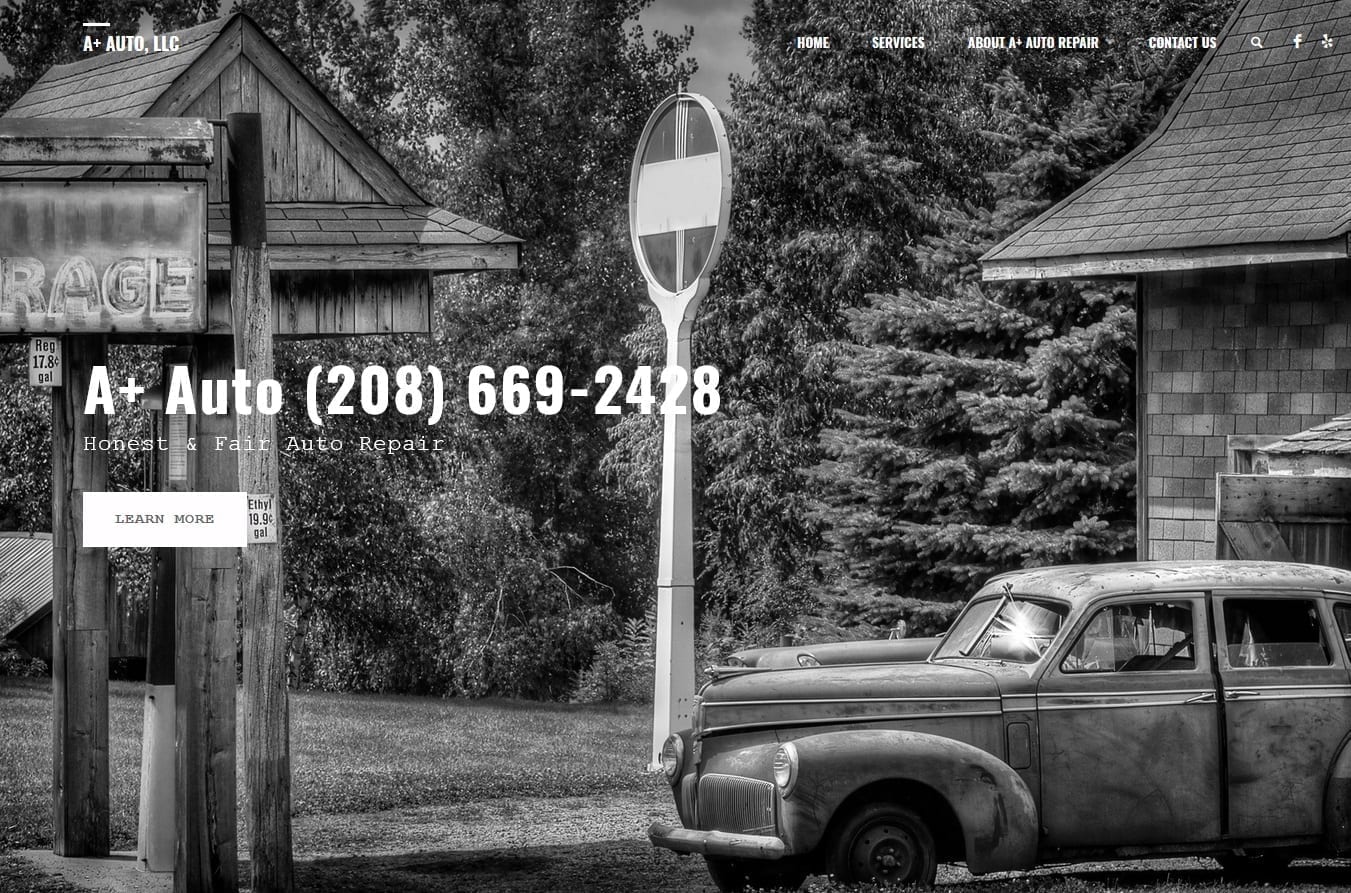 The brothers that own and operate A+ Auto Repair in Moscow, Idaho wanted their website to represent their love for vintage tools and old cars without looking like a junkyard. I found some really cool images to highlight the traditional qualities of this multi-generational, family-run auto shop.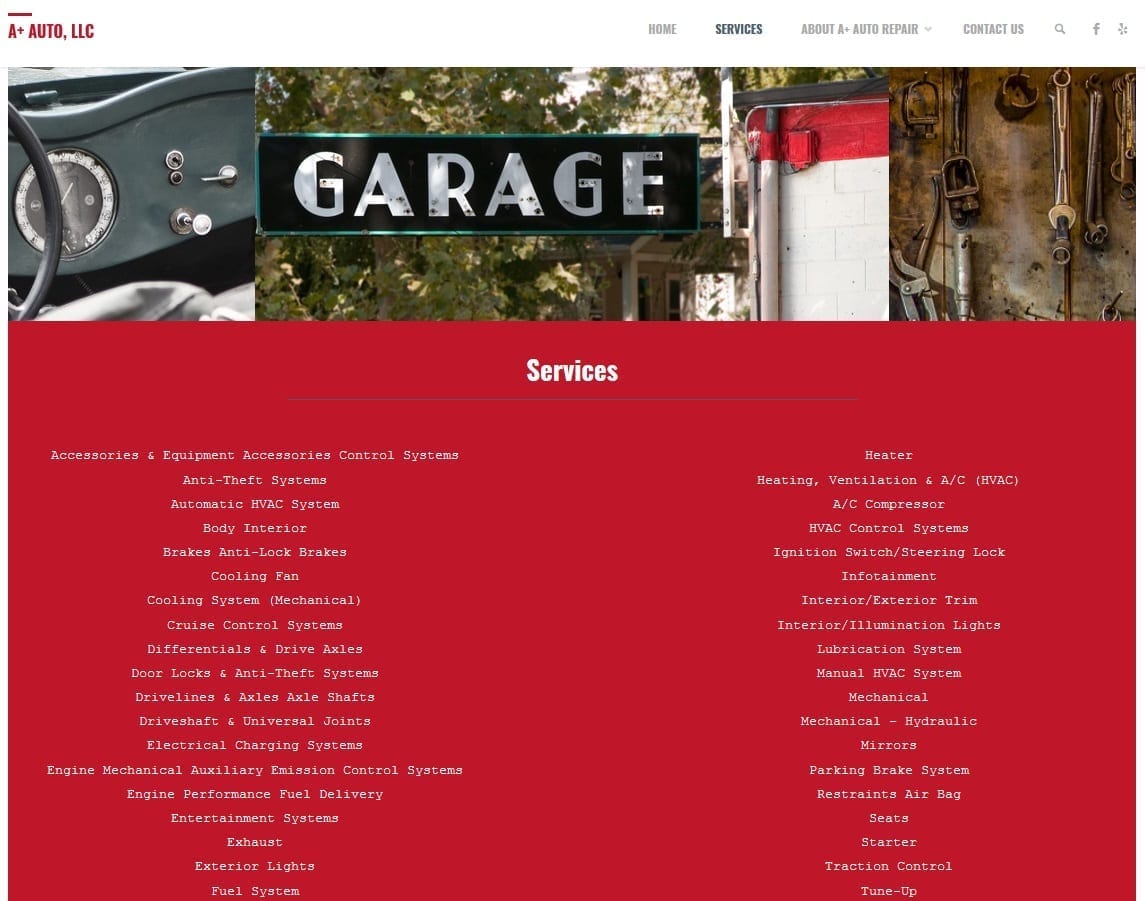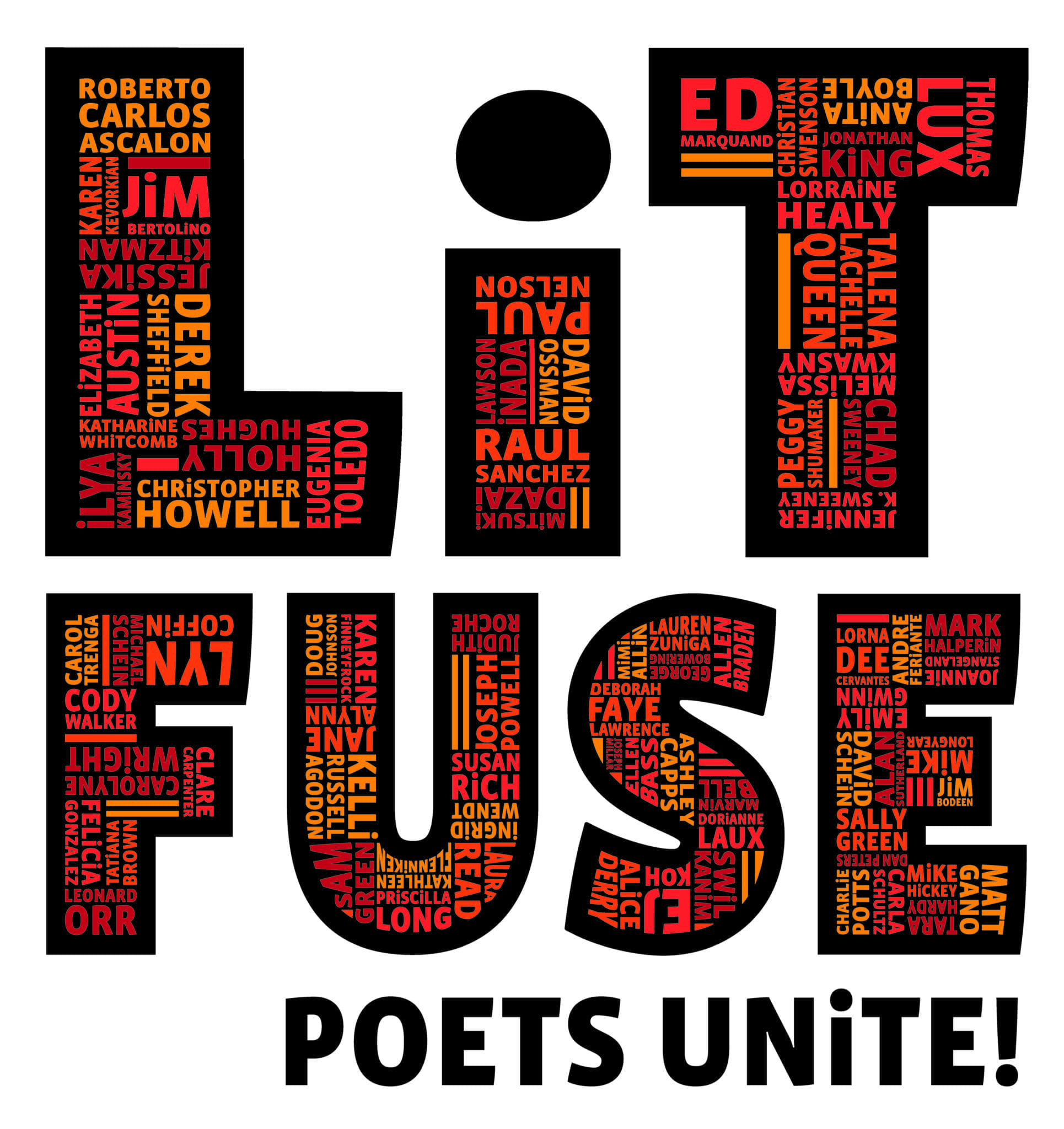 An annual poetry workshop event that I have attended for several years, LiTFUSE is near and dear to my heart. On its 10th anniversary, the directorship (or role of LiTFUSE Muse) was passed to my lovely friend, Emily Gwinn, who enlisted me as her assistant (Muse, Too). She wanted a brand new website that had a clean and simple look with a modern feel. I used a template featuring a scroll of the most important pages on the homepage to guide users down the rabbit hole to registration, right where we want them to go. They can also navigate the site easily to find these pages, as well as additional information.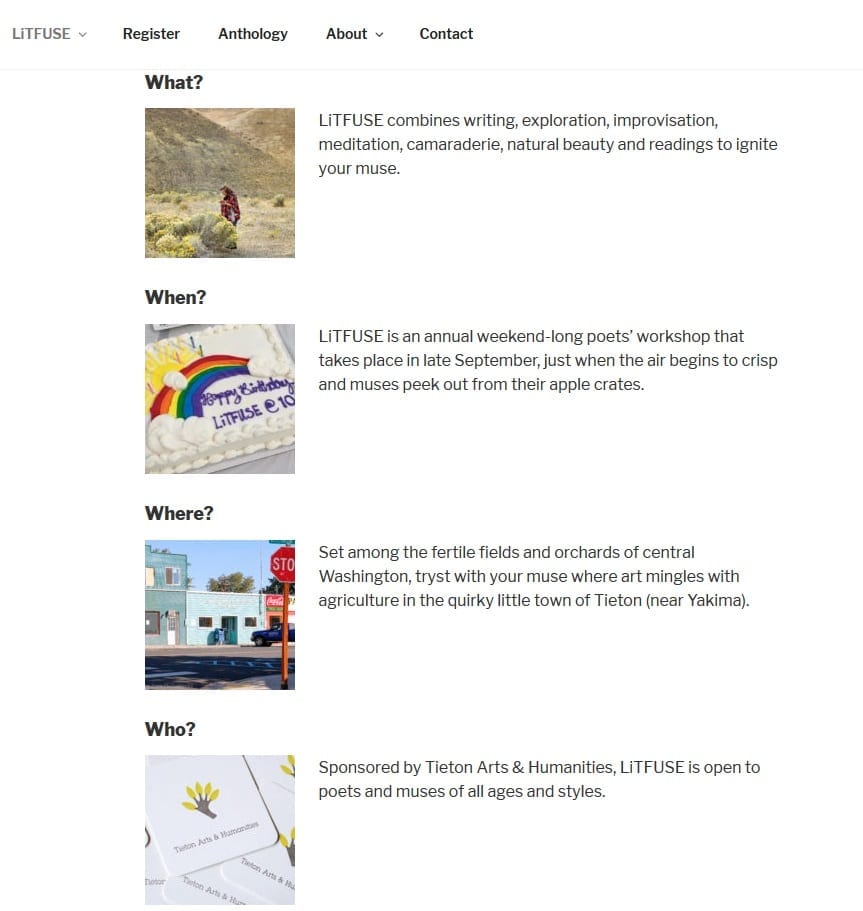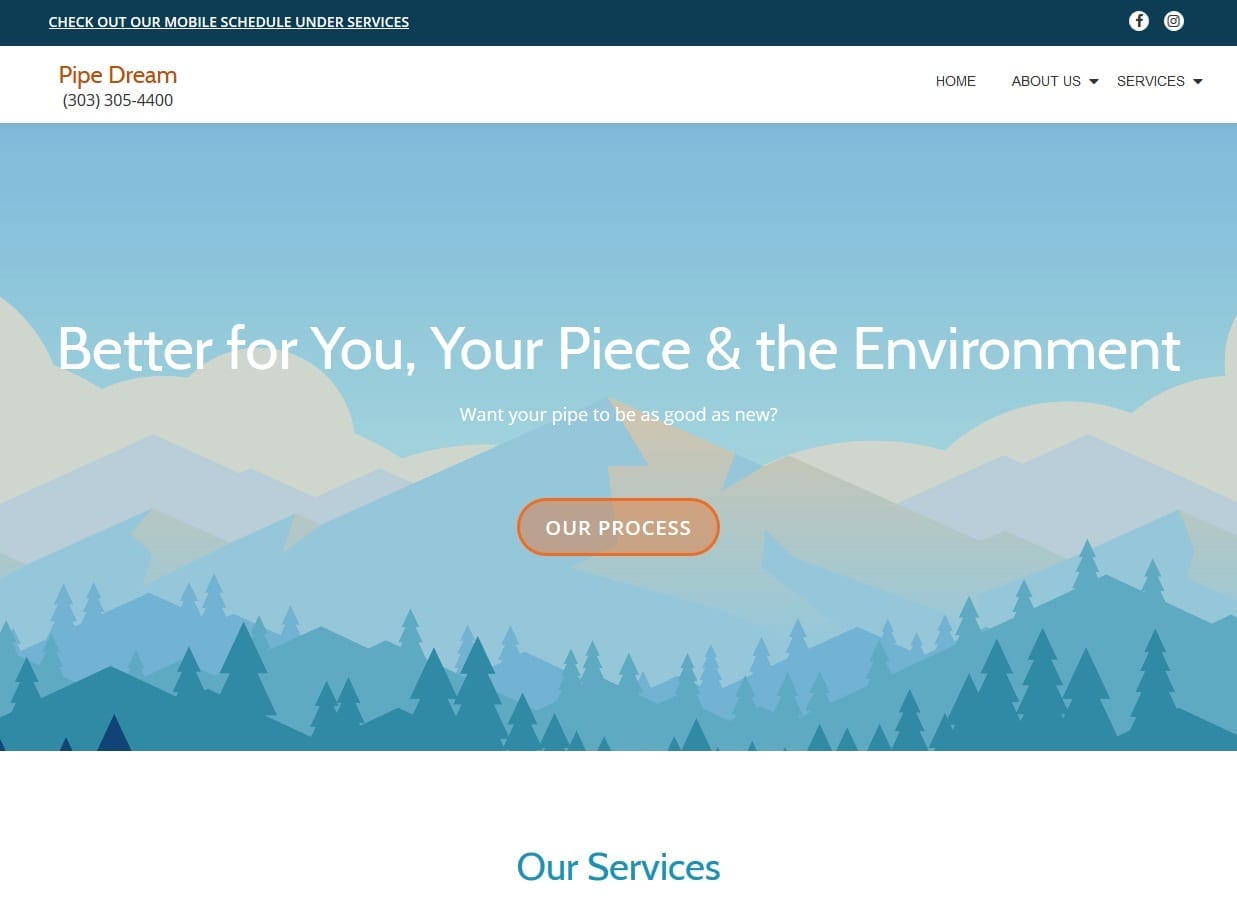 The husband and wife team who own and operate Pipe Dream came to the Denver area with a great idea for a unique startup in a niche market. With the legalization of marijuana taking effect in 2014, the cannabis economy is booming. Entrepreneurs are making piles of money growing, processing, distributing and making all sorts of goodies with MJ. But what about all the dirty smoking accessories and implements people just throw away rather than clean?
Pipe Dream saw the opportunity to provide a mobile, high-tech and environmentally-sound pipe and bong cleaning service, and of course, they needed to be on the Interweb. They had a very basic static website with a sweet URL (cleanmypipe.com), but they didn't know how to update and maintain. I created the new website around their logo, as well as a cool image of clouds and mountains they had on the old site. I built the new site in the background on a subdomain so the existing site could remain live until we were ready to launch their new WordPress ride. They're definitely diggin' it!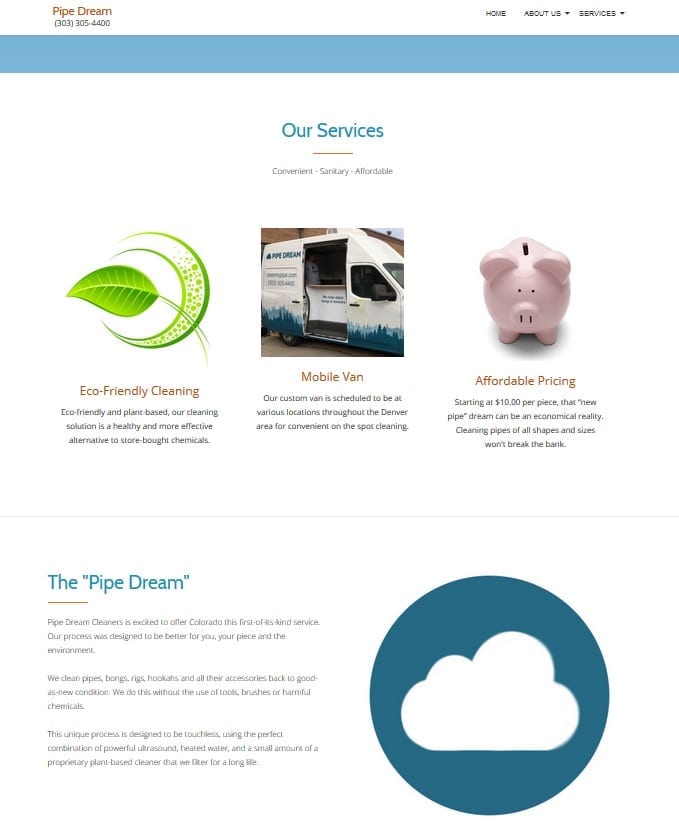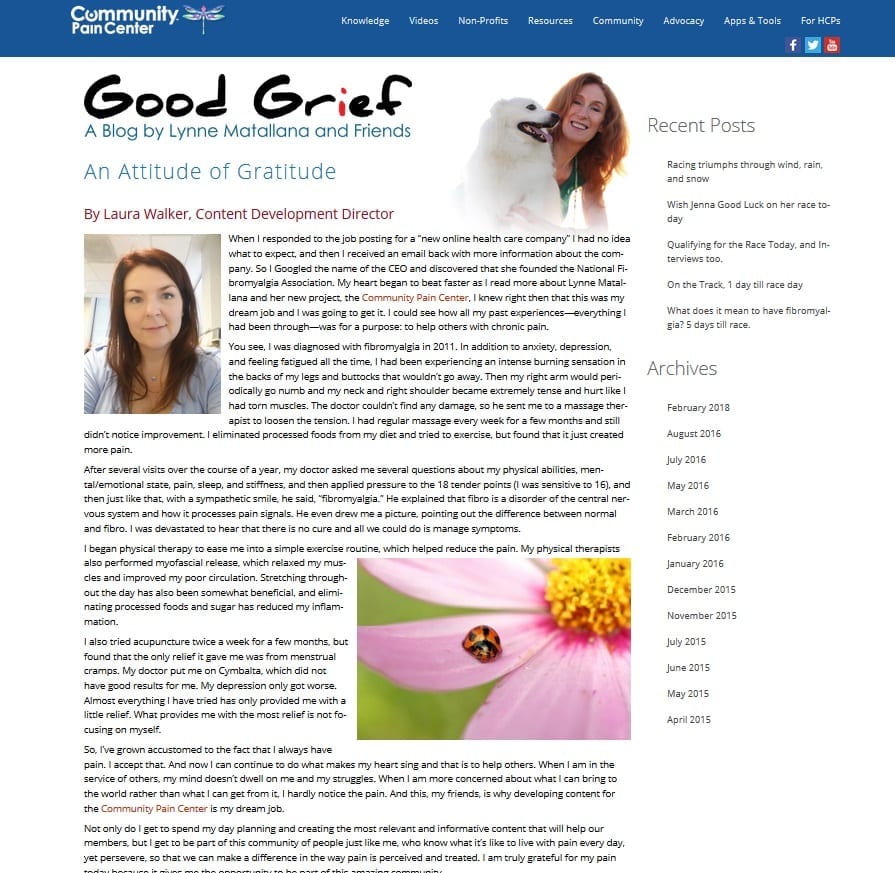 As the Content Development Director for the Community Pain Center (CPC), I wrote this blog post in 2015. The CPC is a destination website for people living with chronic pain that provides new avenues of support and interactive solutions for achieving better health and wellness.
It's a fairly personal story about part of my journey with chronic pain and the blessings that come from being in the service of others. I include it here as a sample of my writing, but also as an avenue for you to get to know me a little better.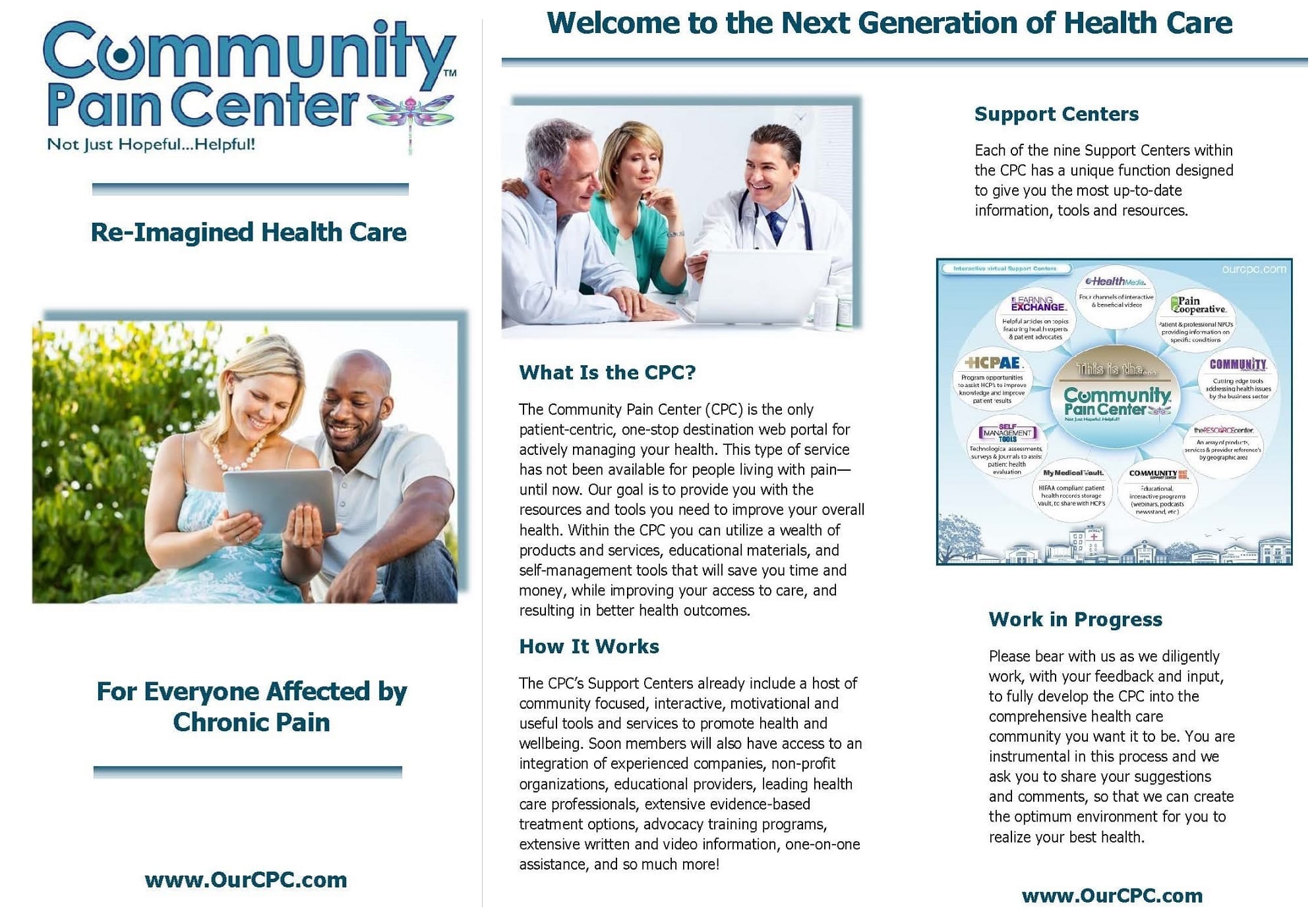 This is a tri-fold brochure I created while serving as the Content Development Director of the Community Pain Center (CPC). The CPC is a destination website for people living with chronic pain that provides new avenues of support and interactive solutions for achieving better health and wellness.
For this project, I wrote the content, selected the images, designed the layout, set everything in place, printed and folded several copies on glossy brochure paper. Yes, I did it all. With Microsoft Word.
Champion Funeral Home
(This website is no longer active.)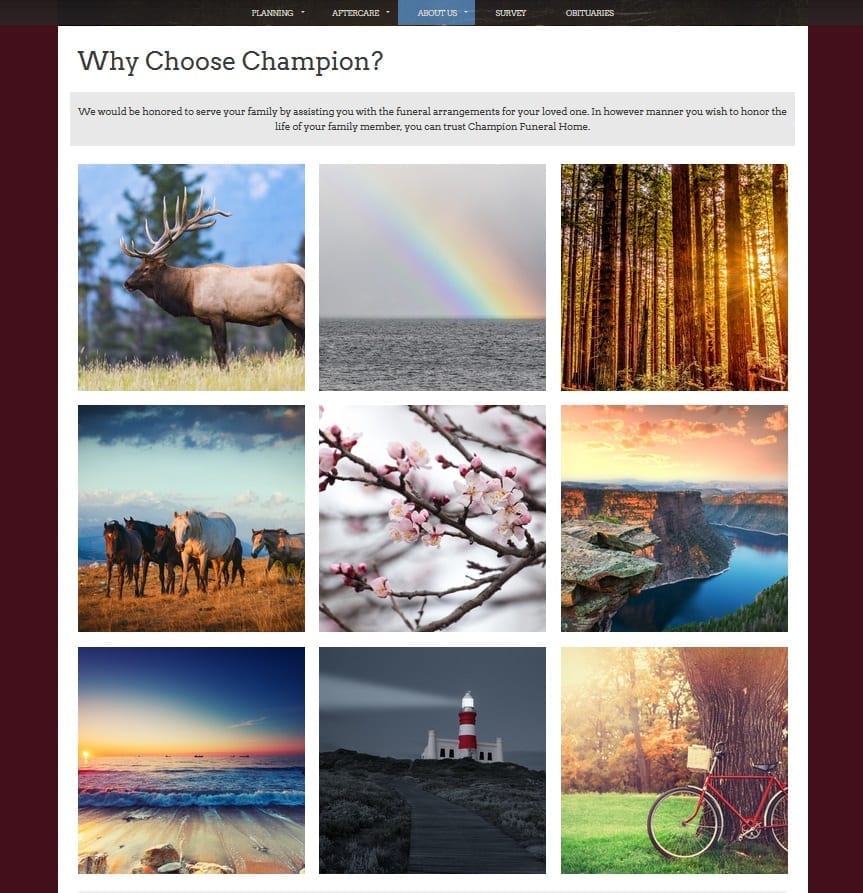 Champion Funeral Home asked me to update the look of their website. The only guidance they gave me was the wine color for the background. Like many funeral services websites, Champion had the usual images of mourners, bowed heads in chapels and people in black.
Champion's Planning & Grief Pages
(This website is no longer active.)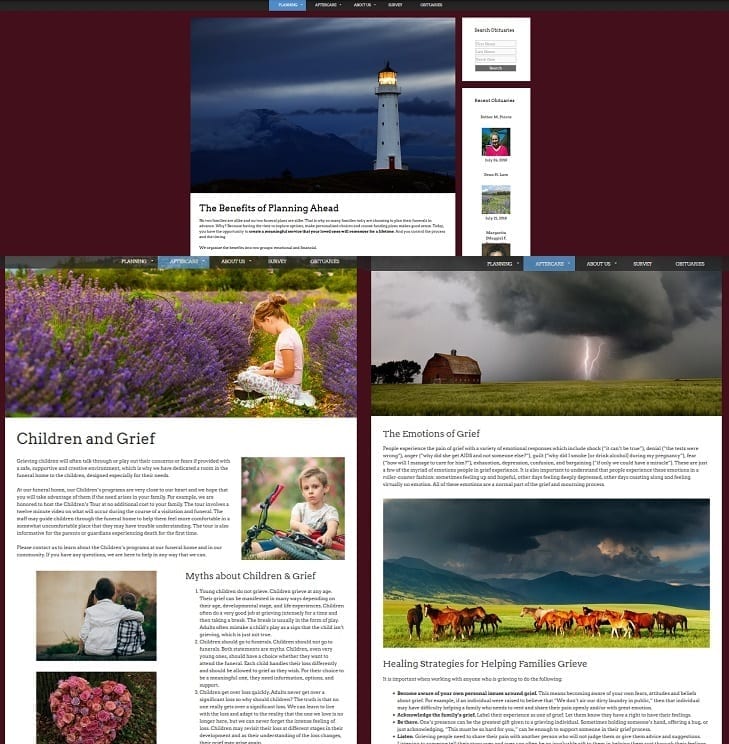 Instead, I decided to use beautiful, symbolic imagery of scenes in nature, with animals, people and unique subjects. Champion and their clients love the new look.
(This campaign site is no longer active.)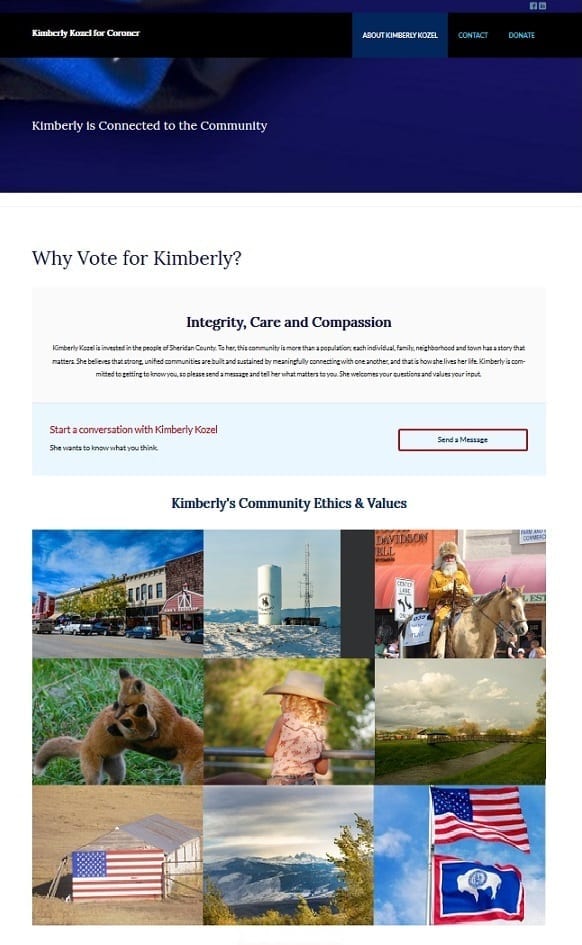 When I heard that a family friend, Kimberly Kozel, was running for the county coroner position, my first question was: "Do you have a website?" The answer was no. Uh…hello??? Yes, we're talking about small-town America, but having a website would be the advantage she needed.
The Committee to Elect Kimberly Kozel was immediately on board to put this powerful campaigning tool to work for their candidate. Kimberly is a patriotic individual with strong faith and family values, so I started with a bold American flag banner and an emphasis on her values and ethics. She and the committee members couldn't be happier with their shiny, new website, KimberlyKozelForCoroner.com!